Forensic Accounting was set up by Jimmy Hempenstall as a niche Forensic Accounting service. With decades of Forensic Accountants experience in Forensic Accounting, Company Valuations, Selling Companies, Buying Companies and restructuring companies to make them more profitable.
The company has an expertise in acting for clients in the area of Divorce and Separations.
To compliment these services the company brought in expertise in the areas of IT, Marketing and Digital Marketing allowing the company to provide forensic analysis across a wide range of areas to help with preparing companies to be sold and to help with acquisitions of companies. These services can also be of benefit to companies that want to focus on strategic growth.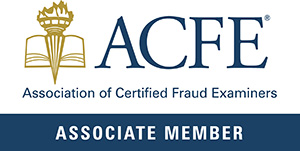 With a depth of forensic accountants experience working with companies both large and small, across a wide range of industries, whatever your requirements are we can assist with all of your needs.
We are proud members of the Association of Certifies Fraud Examiners.
Confidentiality is of upmost importance to us and our clients.
Contact us today for a discrete and confidential consultation.